Last week we presented one of the flagship products of this 2021: our BEN profile, hand bendable and suitable for every need.
This week we return indirectly on the subject to tell you something more about the COB strip, which our Alessandro combined with this so versatile bar  in the photo we enclosed in our previous news – here's a detail: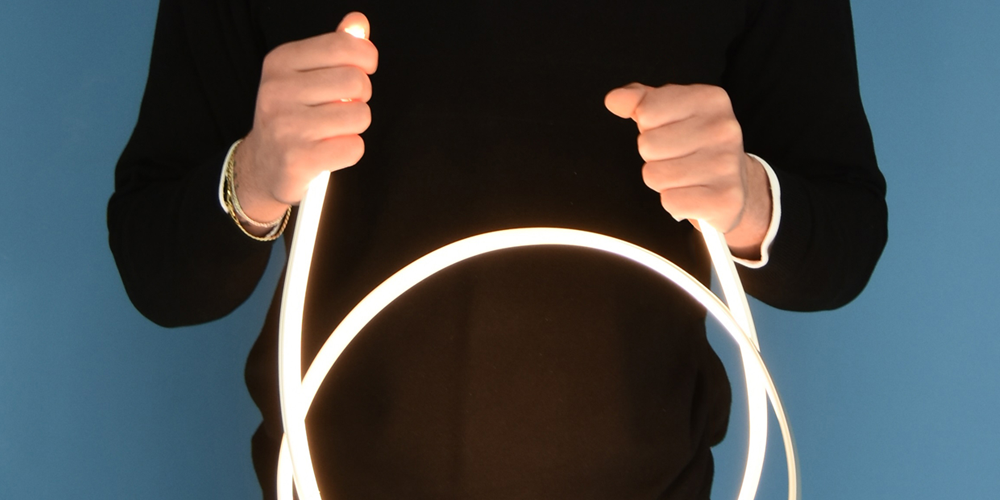 Our COB strip is what we call a dotless strip, i.e. with a very high luminous continuity and therefore the dot effect is completely eliminated. An ideal solution for creating a direct light that illuminates not only effectively but also with style all your spaces. In the image you can see the 3000K version, but the strip is also available in other color temperatures and can be supplied both in IP20 and IP67.
Visit the page of our configurator dedicated to this product to find out what to combine it with and contact us via email to request a custom quote.