The daily need to furnish with light, requires to cooperate with a professional and careful LED partner.
The passion for the light, the attention to the evolution of lighting LED source, the long time lighting experience, the innovative know how are the base of FIRST GROUP's vision.
FIRST GROUP LED focus on customer satisfaction and high quality products, as its own mission.
NEW PRODUCTS
Discover all the news in the light design field made by First Group
The customization of our range of products materializes all your ideas. We support you during the planning of a project, basing on you our know how.There are infinity possibilities where to apply our products: our daily focus is the customization to satisfy your needs.
FIRST GROUP LED is equipped with a goniophotomer to measure the photometer curve and a spectrum machine for the color range.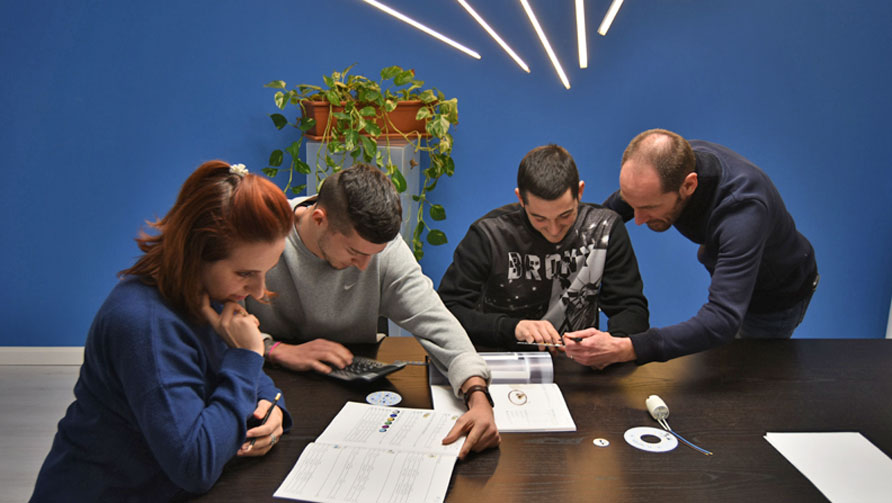 FIRST GROUP sas è attiva sin dal 1997 come consulente normativo per il settore lighting, fornendo alle aziende produttrici un servizio completo e competente per la progettazione e test dei loro prodotti.

Profiles and covers cutting
LED strip application
Accessories installation

Wires soldering
Insulation
Customized cutting
of strip

Quality control on 100% of production
Aging test if required

Photometry
Colorimetry
Eulumdat and iesna file

Consultation and support for planning
Lighting test

Profile painting
for every RAL colour,
even for a single rod
Thanks to our always updated, formed staff and our long time experience in lighting field we can offer both a large range of laboratory tests, planning consultation and best solution for production process, always basing on standard rules.
Have you any questions about buying LED products?
Please find an answer to your questions in our FAQ
Follow our news.
Subscribe to our newsletter to find out more about our products and be updated on market news. By logging in, you will get access to additional contents and detailed informations.
First Group
First Group's 4.5mm dotless strip is a strip with a minimal [...]
First Group
Following the PENDI profile, today we introduce you to our ALFIO [...]